As a wife of over 30 years, and the mother of three adult daughters, I've been lucky enough to do many things in my life. Most recently I've worked as a professional cook and baker and I now spend my days developing and testing recipes – and sharing them with you!
In our house, we get up with the sun and don't stop working until late in the night, so breakfast or brunch are usually when we sit down and share a meal as a family. Join me at the kitchen counter, where I cook for my busy family, starting first thing in the morning! We're going to have some egg-cellent adventures!
Get to know me
Who are you?
Hi! I'm Cynthia. I'm a cook, baker, and recipe developer from New Jersey. I am the mother of three adult daughters and I've been married to my best friend for 30 years! We call him The Boy.


Do you have any professional training or food industry experience? 
While I have not attended culinary school, I do have a lot of practical experience in both sweet and savory cooking. I started out training in pastry shops as a baker, working with highly acclaimed chefs in their restaurants, and working as a private chef. I have taught cooking and baking classes and participated in the New York City Wine and Food Festival as a chef.

In my time with so many talented chefs and bakers, I've gained a wealth of knowledge and skills in both baking and savory cooking. It has made a huge difference in the foods I cook, the recipes I develop, and how I cook at home as well.
Why did you start a blog?
Being the mom to three grown ups, I've been asked countless times if I have "the recipe". Like my mom, and probably yours, no I didn't. So at first I started writing up my recipes on a free blog that my daughters could access. Over time I've upgraded to a public blog that I share with the world!
Why is your blog called 'But first we brunch'?
The Boy has been an Emergency Room Healthcare Worker for more than 40 years and, with the pandemic, he began working more days and longer hours. Most days breakfast and brunch was the only meal we could eat together.

Also, I needed a place for my biscuit recipe to live. It took a long time, and a lot of really awful batches, for me to finally come close to my Grandma Olga Mae's biscuits and I want everyone to make them!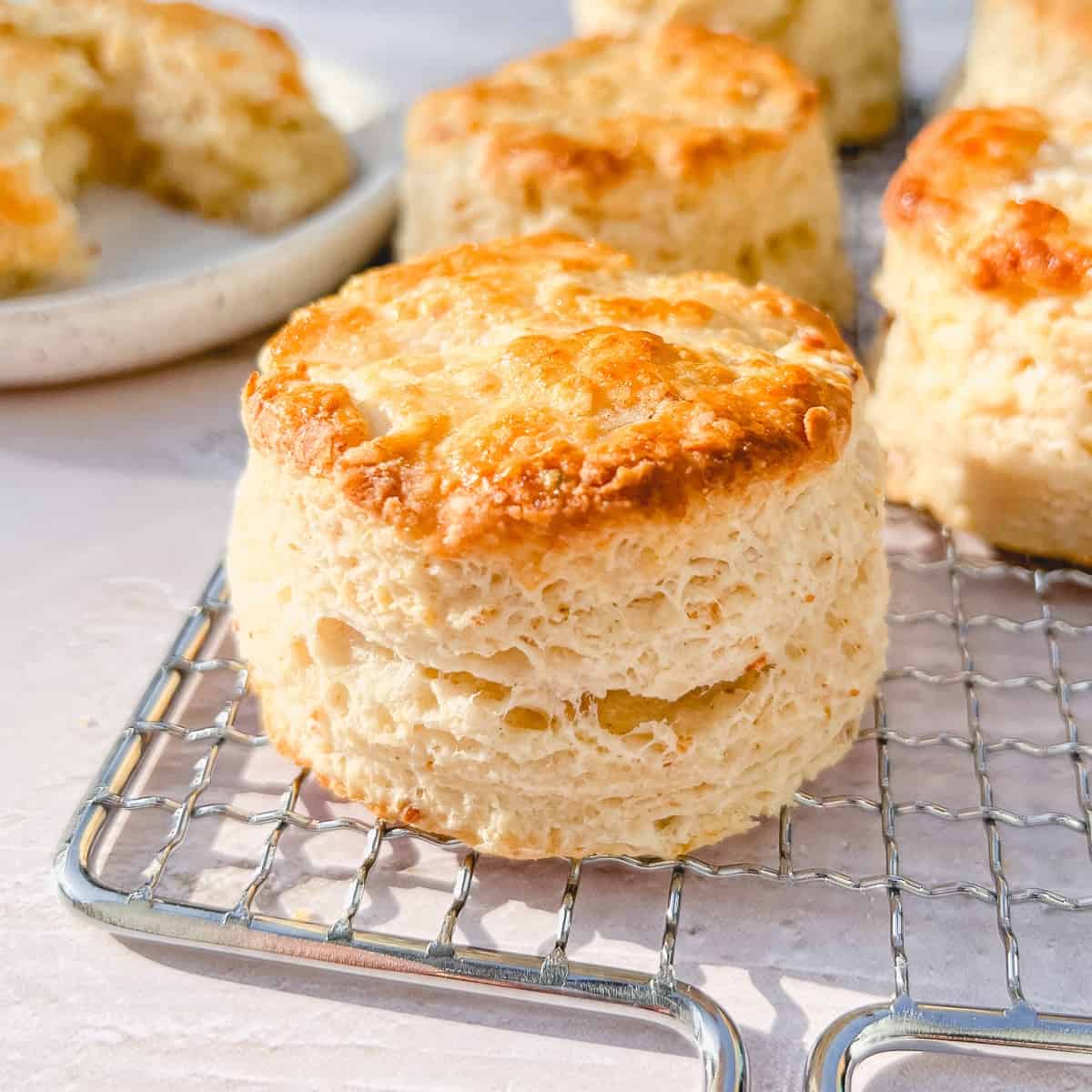 Where do you get your food inspiration?
I get inspiration everywhere! It might be something I see on TV, a picture on social media or the internet, a childhood memory, something I ate at a restaurant, and sometimes I just cook what I'm craving!
What do you do with all the food you make?
Mostly we eat it! If I make a big breakfast, The Boy might finish it up when he gets home at one o'clock in the morning. I also try to invite my daughters whenever possible, take extras to my in-laws, and I send baked goods to the Emergency Department with The Boy almost every Saturday morning.


Can I share your recipes on social media?
I would love for you to share my recipes! That's how you spread the word that I'm out here doing what I do! If you make on of my recipes and post a picture on your Instagram, please tag me @butfirst_webrunch or use the hashtag #butfirstwebrunch!

Most importantly, if you enjoy one of my recipes, I would love it if you would leave a star rating on the recipe and leave a comment. Google also likes that, and we really want to make them happy 🙂
How do I make sure I don't miss any of your new recipes?
Subscribe to my email newsletter! I send them out about once a week to let you know what's new and coming up on the blog. You can click on the subscribe button at the top of the page to sign up or use this link.

Through my email client, your information is absolutely secure and I promise that I do not share subscriber information with anyone else. The only Spam you'll see around here is in my Spam Fried Rice (coming soon!)
I have questions.
Don't we all? But, if you have a recipe specific question you can leave it in the comment section at the bottom of the recipe. If you have the question, chances are someone else does too! If you prefer to contact me directly, you can use my contact form and I'll get back to you as soon as possible!