Sunday Brunch is a great time to catch up with family and friends over great food. Bring home the dream of an Italian Inspired Brunch with these savory recipes with a sweet finish.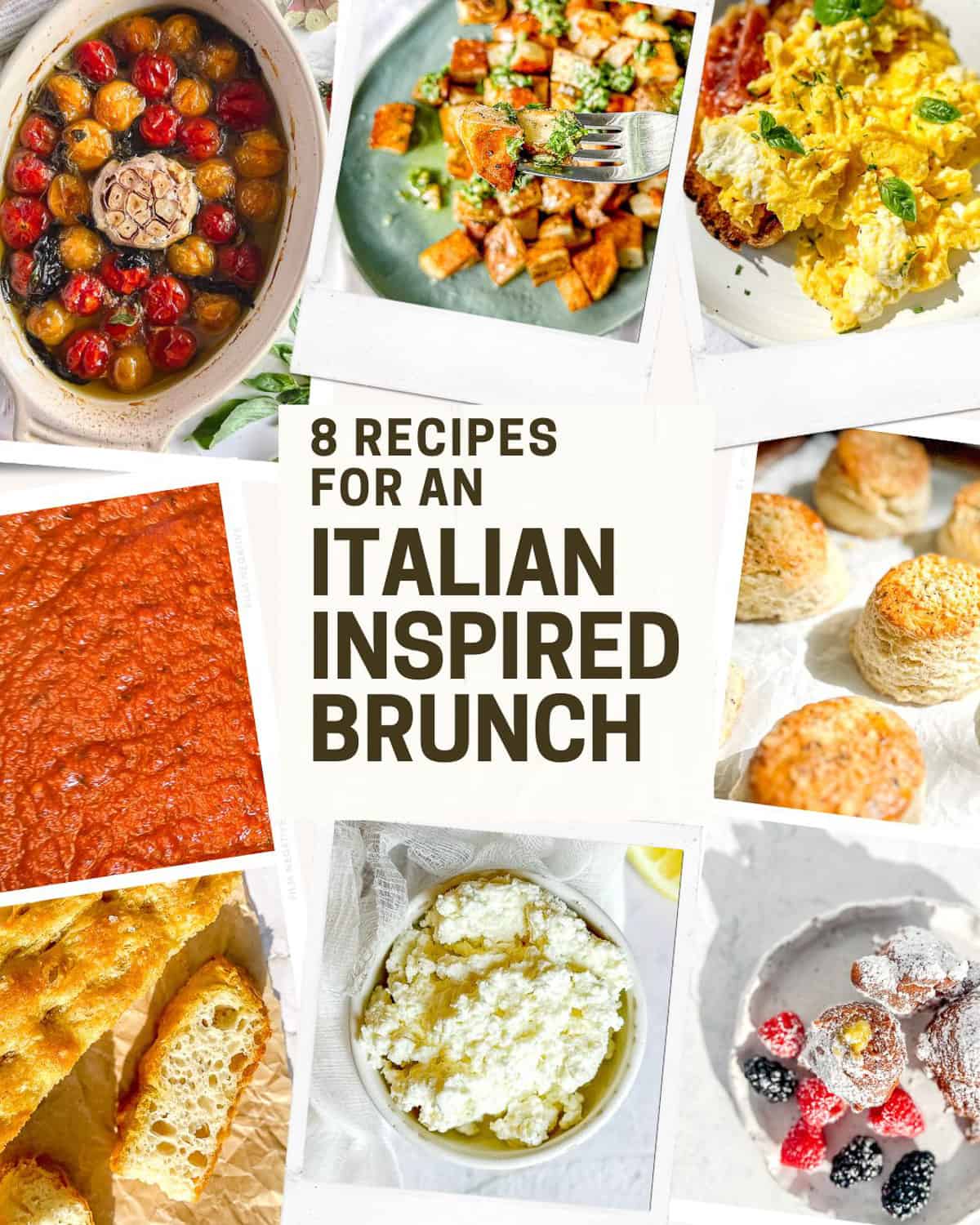 I occasionally hold classes, featuring some of my brunch recipes, at the restaurant where I used to stage (intern), Heirloom Kitchen, in Old Bridge, New Jersey. Run by my Chef mentor, David Viana (a former Top Chef Contestant and James Beard Nominee), Heirloom Kitchen is one of the finest Farm-to-Table restaurants on the East Coast, and has an amazing team bringing the best in seasonal dining.
These classes are an opportunity to bring recipes from my blog to real live human beings and watch them create my recipes, followed by a shared family meal. It brings us all such joy! For my latest class, I pay homage to the foods of my husband's family with an Italian Inspired Brunch.
Watching people to make recipes that they've never made is such a great thrill, and I hope I can inspire you to try these recipes your own kitchen!